Hi prof. Karim,
I am having some problems with omaudiolib. In my computer om7 it is working, but I am trying to install om7 on another PC and it is given this message: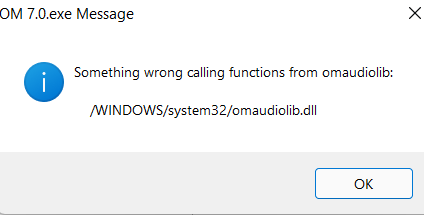 and then:

Could you help me? I am not able to solve the problem!
I am in Windows 11-64 Bits.
Thank you very much!