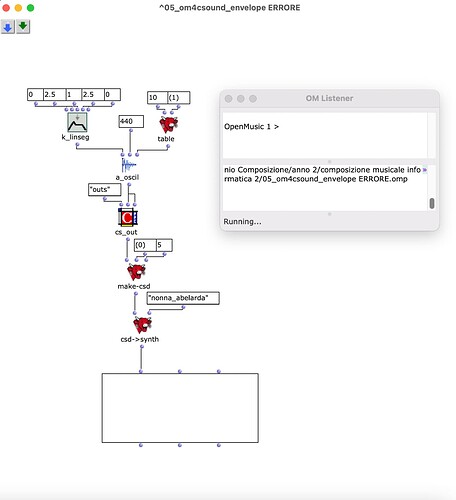 Hello everyone, I am writing to ask for help regarding the functioning of the Om4csound library (1.3) by M. Lanza. I'm currently working on MacOs Monterey 12.0.1 (Apple M1 chip) and the OpenMusic version is 7.3.
Every time I try to synthesize sounds with functions from the aforementioned library, OM keeps evaluating endlessly, forcing me to perform a force exit.
I attach the screen of a small example and thank you in advance for your time.
Niccolò C.