Hi,
In my attempts at making a parsimonious rhythm sequencer in OM which allows me to write rhythm as I intend it (i.e., an interpreter-friendly representation of complex rhythms), it seems I hit a limit in how many tuplets I can nest inside other tuplets. Beyond the sixth generation of nested tuplets I can no longer see them in the score — I've attached two screenshots below to illustrate this: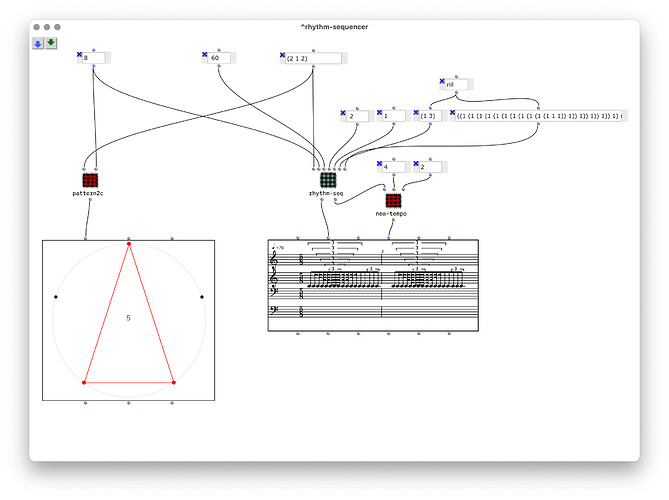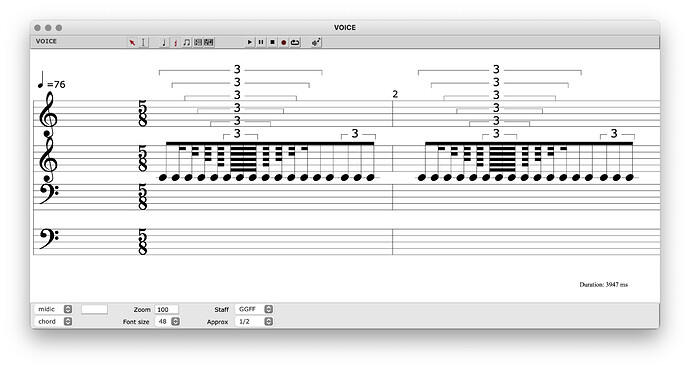 When it comes to nested tuplets in OM, is there an actual limit that I should be mindful of?
Any hints or insights on this issue would be much appreciated.
All the best,
António