Hello everyone,
I can't load the workspace in OM 7.1, and can't create one new project, only open a saved project is available (those two situations are also the same in OM 7.0).
(NB: I use MacOS Montery of Intel CPU)
If I manually open the workspace in dock, this message will pop up.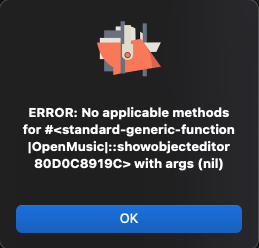 Could anyone help me? Thanks!