Dear all,
ON the Max Sound Box all external works good except the pitch tracking external Yin~
keeps on showing the modal when trying to open it ( see image below )
Is that normal ?
how could i use this external properly ?
If you have any idea please do not hesitate.
I'm on Max 8.1.10 MacBook Pro 2020 TB MacOS 10.15.7 Catalina 16G RAM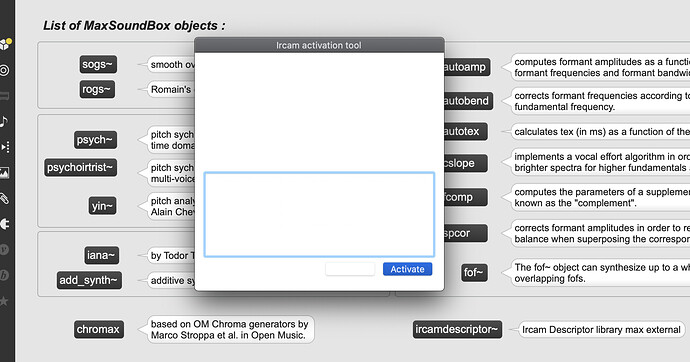 All the Best