Hi All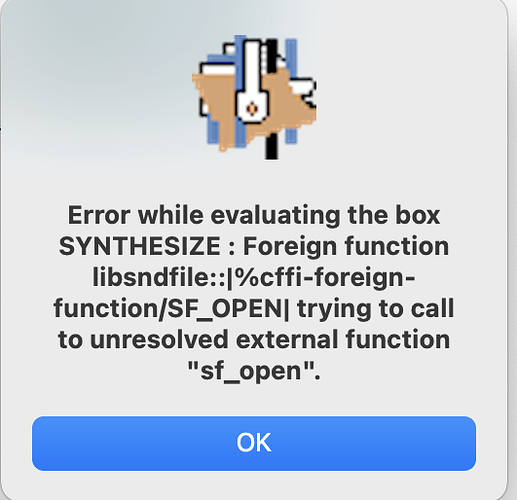 I just installed the new OM for the M1. Thanks for creating it!
And I also downloaded the newest versions of the OM Chroma(5.2) and OM 2 c sound (2.4)
But I cant synthesize.
I got this message see screenshot.
I am using Mac M1, Bug Sur 11.3.1
I have also on this mac OM 6.18 with OM Chroma 5.2 and Om2 csound 2.3
its veeeeeeery slow but there the synthesize works.
Thanks for helping