Hello everyone,
A new version of Partiels (v1.0.5) is available! Following the development perspectives presented during the Forum workshops, a set of new functionalities introduce the editing of markers and points, including in particular:
Creating markers and points by clicking on tracks.
A time selection and track selection system to copy, cut, paste, duplicate, and delete markers and points.
A spreadsheet-like interface for viewing and editing results.
An embedded plugin for creating blank tracks for markers and points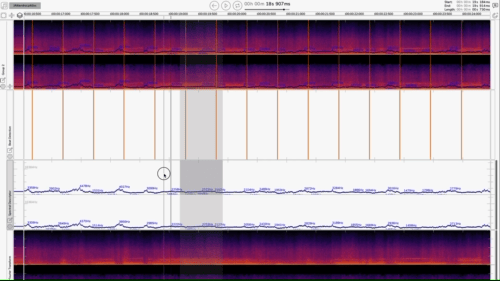 These features are the first step towards a more complete editing system but they already offer possibilities that I hope will meet your requests!
This version also includes many corrections and improvements that you can discover in the changelog.
In addition, in the continuity of the work on the documentation, you will find a new manual on the properties window of the tracks which completes the one on the management of the audio files published last month (resources section of the project page).