Hi,
I succesfully loaded Omax 4.6 on an authorized Max 8.1.8 (28fa7f9) instance, on Macos Mojave 10.14.5.
However, it turns out that, when loading it in a trial version of Max 8 (same version as above), both on Macos Mojave and Catalina, the interface lacks lot of objects, as in the image below.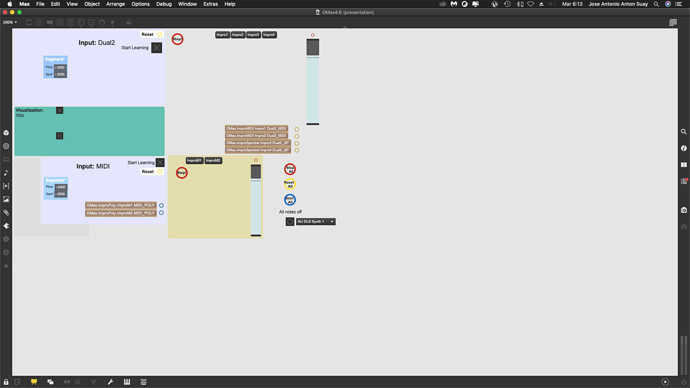 Is this related to the Max 8 license, or version, or may be another issue?
regards,
–Pedro J. Ponce de León