Hi again,
Apparently OM is running under Big Sur with a Mac M1 Chip. A colleague just tested it without problems. So it is not related to entitlements.
But just in case, are you running OM under Rosetta 2? if not please do the following:
1- select OM 6.19.app
2- type cmd+i
3- check open like in this following example: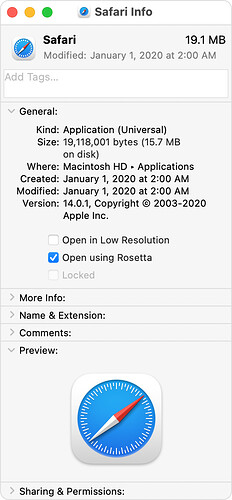 Hoping this will work.
Best
K