For the Head Tracker OSC Bridge application, which receives data from the gyro sensor, a small adjustment is required.
When you open the application for the first time, it is displayed as follows.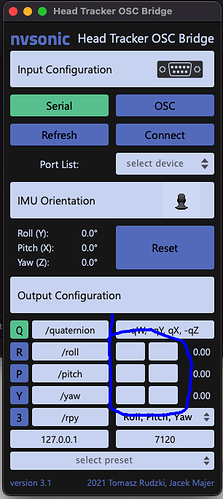 The white areas are to be filled in like this.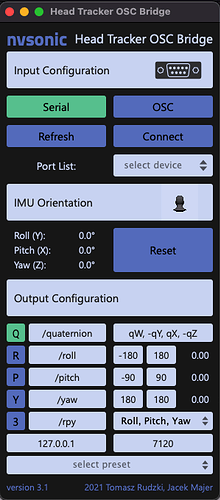 Once this is done, it remains ok for future use.Set up the PanoLive preset.
Enjoy,
Jerome