Hi,
Is there a way to bypass the attached error message occurring at trying to open a patch?
Thanks!
Jimmie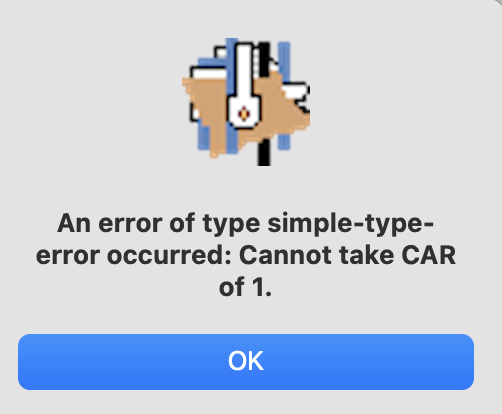 Dear Jimmie,
Can you send the patch?
Best
K
Dear Jimmie,
Ok i got your patch fixed:
TP-FINAL-UPDATE-fix.omp (189.9 KB)
The problem is that you are using concat with voice and a chord-seq, which leads to a following erroneous Rhythm Tree:
(8 (((16 8) (4 1 4 1 1 1 4)) 1 2 1/2 2 1/2))

This should not happen, and it is partly our fault. We should prevent this situation to happen. Thanx for pointing us on this issue.
best
K
Hi Karim, thank you!
My student will be very happy to recover his work, and to have the solution to his problem.
All best,
Jimmie