Hi Karim and the OM Hivemind,
Attached is a picture of a patch Karim kindly worked out for me a while ago…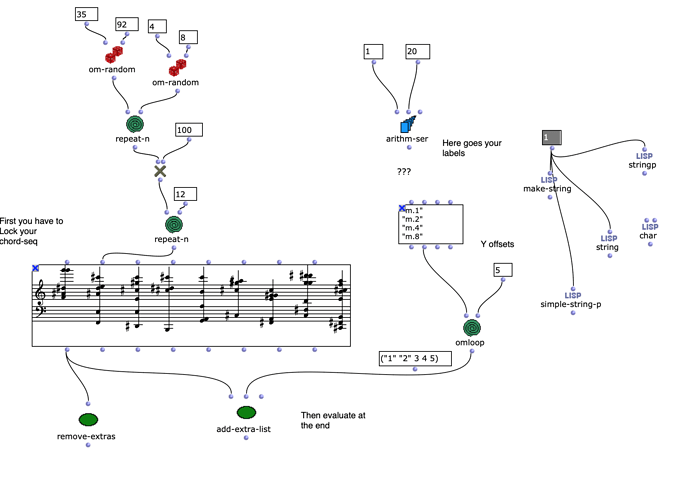 Here's the patch:
Karim_chseq_label copy.omp (15.3 KB)
I am trying to find a way to use the arithm-ser to label chords 1, 2, 3, 4, 5, … as extras.
On the right you'll see I tried several lisp string functions, none of which has converted 1 to "1" as needed in the textbox.
Thank you for your help!
Brandon